SAVE ENERGY AT HOME, SUN POWER
15 ways to conserve energy and save on your electric bill
What is energy conservation?
Saving energy is important for a variety of reasons, including reducing greenhouse gas emissions, saving money on energy bills, and reducing our impact on the environment.
At its core, energy conservation means using less energy to lower costs and reduce environmental impact. This can mean using less electricity, gas, or any other form of energy that you get from your utility and pay for. With finite energy resources available on our planet, actively conserving energy when possible is beneficial individually and to our larger energy systems.

You can save energy and money at home in many simple ways. If you reduce your energy usage at home, you can help decrease carbon dioxide emissions and minimize the natural resources used to power your home. While commercial buildings can have huge impacts on energy usage, there are plenty of things you can do every day at home.
Here are some ways to save energy:
1. Turn off lights and electronics when not in use: Turning off lights and electronics when you're not using them can save a significant amount of energy. This is a simple and easy way to reduce your energy consumption.


2. Use energy-efficient appliances: Energy-efficient appliances use less energy than standard appliances, which can save you money on your energy bills. Look for appliances with the ENERGY STAR label, which indicates that they meet energy efficiency guidelines set by the US Environmental Protection Agency.


3. Use natural light: Using natural light instead of artificial light can save energy and reduce your energy bills. Open blinds and curtains during the day to let in sunlight, and consider installing skylights or solar tubes to increase natural light.
4. Adjust thermostat settings: Adjusting your thermostat settings can save energy and reduce your energy bills. In the winter, lower your thermostat a few degrees to save energy, and in the summer, raise your thermostat a few degrees. You can also use a programmable thermostat to automatically adjust the temperature when you're not home.
5. Use energy-efficient lighting: Replacing traditional incandescent light bulbs with energy-efficient LEDs or CFLs can save energy and reduce your energy bills. These types of bulbs use less energy and last longer than traditional bulbs.
6. Install energy-efficient windows: Energy-efficient windows can help reduce heat loss in the winter and heat gain in the summer, which can save energy and reduce your energy bills. Look for windows with a low U-factor and a high R-value, which indicate that they are more energy-efficient.
7. Insulate your home: Insulating your home can help reduce heat loss in the winter and heat gain in the summer, which can save energy and reduce your energy bills. Consider adding insulation to your walls, attic, and basement, and make sure your doors and windows are properly sealed.
8. Use power strips: Plugging your electronics into power strips can help save energy and reduce your energy bills. Power strips make it easy to turn off multiple devices at once, which can help reduce standby power consumption.
9. Use energy-efficient water heaters: Energy-efficient water heaters can help reduce energy consumption and save you money on your energy bills. Look for water heaters with a high energy factor (EF) rating, which indicate that they are more energy-efficient.
10. Use renewable energy sources: Using renewable energy sources, such as solar panels or wind turbines, can help reduce your reliance on fossil fuels and reduce your carbon footprint. While the upfront costs of these technologies can be high, they can provide long-term savings on energy bills and help protect the environment.
11. Plant trees and shrubs: Planting trees and shrubs around your home can help reduce heat gain in the summer and provide natural shade, which can help reduce the need for air conditioning. Trees and shrubs can also help absorb carbon dioxide and other pollutants from the air.
12. Use energy-efficient transportation: Using energy-efficient transportation options, such as walking, biking, or taking public transportation, can help reduce your carbon footprint and save energy. If you need to drive, consider carpooling or using a fuel-efficient vehicle.
Read More:
Sun Power
Sun power, also known as solar power, is a renewable energy source that harnesses energy from the sun to generate electricity. The process of generating electricity from the sun involves using solar panels, which are made up of photovoltaic (PV) cells that convert sunlight into direct current (DC) electricity.

The PV cells in solar panels are made up of semiconductor materials, such as silicon, that absorb photons from the sun's rays. When the photons are absorbed, they knock electrons loose from the atoms in the semiconductor material, which creates an electric current. The electric current is collected by the solar panel and sent to an inverter, which converts the DC electricity into alternating current (AC) electricity that can be used to power homes and businesses.

There are several benefits to using sun power to generate electricity. One of the main benefits is that sun power is a renewable energy source that does not produce greenhouse gas emissions or air pollutants. This makes sun power a clean and sustainable energy source that can help reduce our reliance on fossil fuels and mitigate the impacts of climate change.

Another benefit of sun power is that it can help reduce electricity costs for homes and businesses. While the upfront costs of installing solar panels can be high, the long-term savings on energy bills can be significant. In some cases, solar panels can generate more electricity than is needed, which can result in excess energy being sold back to the utility company, further reducing energy costs.
Some More Points Explaining Sun Power:
1. Sun power is abundant: The sun is an abundant and inexhaustible source of energy. Every day, the sun produces enough energy to power the entire planet for a year. By harnessing even a small fraction of this energy, we can meet a significant portion of our energy needs.
2. Sun power is scalable: Sun power can be used on a small scale to power homes and businesses, or on a larger scale to power entire communities or cities. This scalability makes sun power a versatile energy source that can be adapted to meet the needs of different situations and environments.


3. Sun power is low-maintenance: Solar panels require very little maintenance once they are installed. They have no moving parts, and the panels themselves are designed to withstand harsh weather conditions. This means that once installed, solar panels can generate electricity for decades with very little upkeep required.


4. Sun power is reliable: While sun power is dependent on sunlight, advances in technology have made solar panels more efficient at capturing sunlight, even in low-light conditions. Additionally, solar panels can be combined with battery storage systems to provide reliable power even when the sun is not shining.
5. Sun power creates jobs: The growth of the sun power industry has created thousands of jobs in manufacturing, installation, and maintenance. These jobs can provide a stable income for workers and help support local economies.
6. Sun power can improve energy security: By generating electricity locally, sun power can help improve energy security by reducing dependence on imported fossil fuels. This can help stabilize energy prices and reduce the risk of energy supply disruptions.
Read More:
Solar Tech
1. Solar technology refers to the various technologies used to harness energy from the sun, primarily for the purpose of generating electricity. Solar technology has come a long way since the first solar cell was invented in 1954, and today there are several types of solar technologies used for different applications.
2. The most common type of solar technology is photovoltaic (PV) technology. PV technology uses solar panels made up of photovoltaic cells to convert sunlight into electricity. When sunlight hits the PV cells, it creates an electric current that can be used to power homes and businesses.
3. Another type of solar technology is concentrated solar power (CSP). CSP technology uses mirrors or lenses to concentrate sunlight onto a small area, creating heat that can be used to generate electricity. This heat is used to boil water, which creates steam that drives a turbine to generate electricity.
4. There are also several emerging solar technologies that are still in development, including thin-film solar cells, organic solar cells, and hybrid solar cells. Thin-film solar cells use a thin layer of semiconductor material to absorb sunlight, while organic solar cells use organic molecules to create an electric current. Hybrid solar cells combine different types of solar technology to increase efficiency and reduce costs.
5. Advances in solar technology have made solar panels more efficient at converting sunlight into electricity, and have also made them more affordable. This has led to a rapid expansion of solar energy around the world, with many countries investing in solar as a way to reduce their reliance on fossil fuels and mitigate the impacts of climate change.
Overall, solar technology has the potential to play a significant role in our transition to a low-carbon future. By continuing to invest in solar research and development, we can make solar technology even more efficient and affordable, and help create a more sustainable and resilient energy system.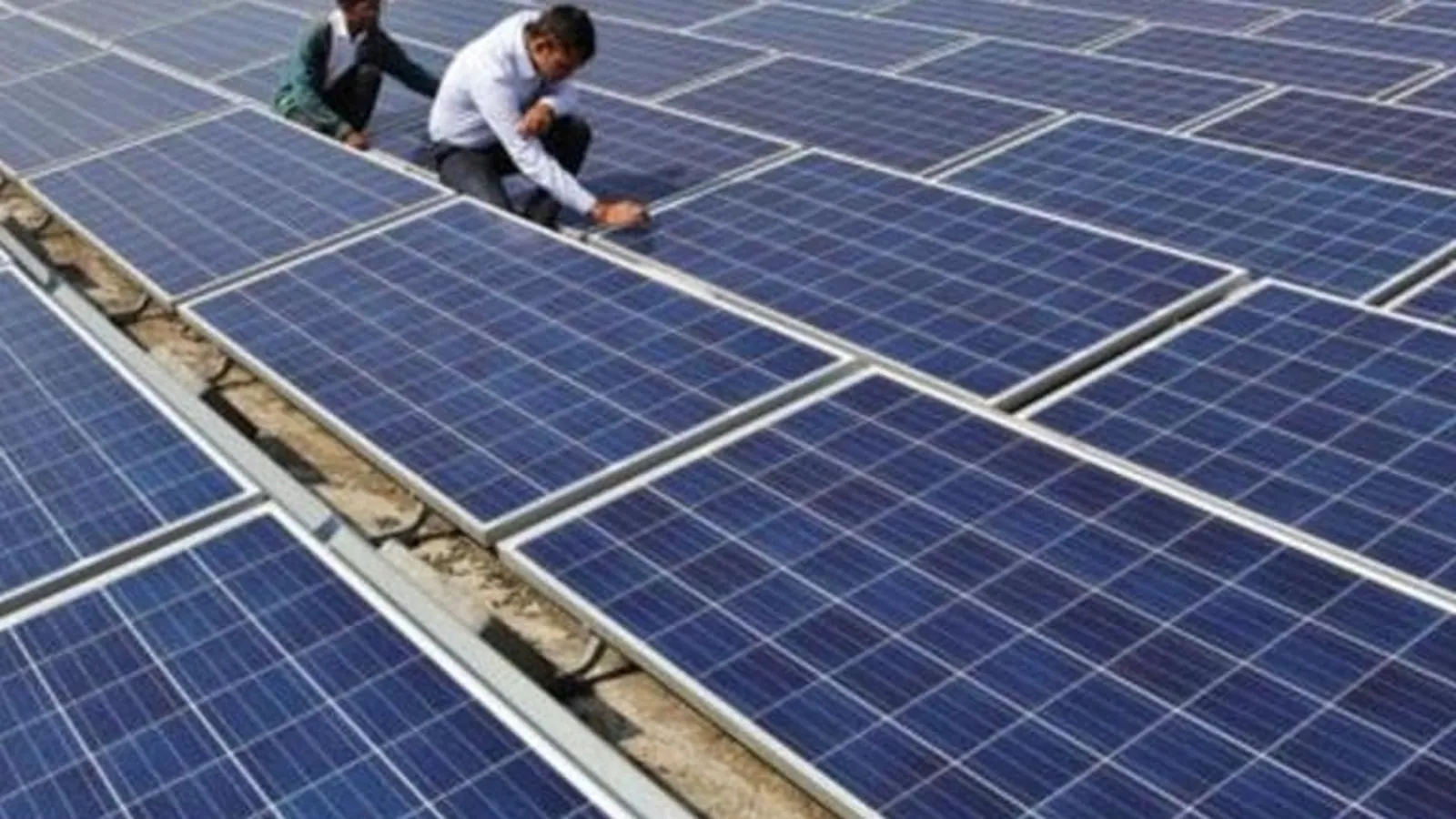 Read More:
solar installers near me
Solar installers are professionals who install solar panel systems for homes, businesses, and other types of buildings. Their job involves evaluating the site where the solar panels will be installed, designing the solar system, and then installing the solar panels and other equipment required to generate and store solar power.
The installation process typically involves several steps, including:
1. Site evaluation: Solar installers assess the location of the installation site to determine the optimal placement of solar panels, taking into account factors such as the angle of the roof, shading from nearby trees or buildings, and the orientation of the site relative to the sun.
2. Design: Based on the site evaluation, solar installers create a detailed design for the solar panel system, including the number of panels, their placement, and any additional equipment needed, such as inverters or batteries.

3. Installation: Solar installers then install the solar panels and other equipment, such as wiring, mounting hardware, and monitoring systems, following industry standards and local building codes.
4. Testing and commissioning: Once the installation is complete, solar installers test the system to ensure it is functioning properly and safely. They also provide training and instructions to the system owner on how to operate and maintain the system.
In addition to installation, solar installers may also provide ongoing maintenance and repair services to ensure the system continues to operate efficiently and effectively. Some solar installers also offer financing options or assistance with government incentives and rebates to help make solar energy more affordable for their customers.
Here are 5 ways to help save energy at home:-
1. Switch Off TVs, lights, fans, electronics, gadgets and even fixtures like water heaters should be switched off when not in use. Keep the lights on in the room only when needed and unplug electrical devices when not in use. Electrical appliances consume energy even when you are not using them hence plugging something in only when needed can save electrical energy usage in your home. Using a power board which supplies energy to multiple appliances at the same time can be beneficial as it allows you to switch off all devices at once.
2. Switch to LED An easy and simple change you can make is by switching to energy efficient light bulbs such LEDs that help reduce your bills. Incandescent bulbs use heat instead of light to release most of their energy. The modern style bulbs save a lot of electricity and money over time as they are energy efficient. LED bulbs have a longer lifespan and last ten times longer compared to incandescent bulbs. LEDs can be accustomed to your environment as they have dimmable variants and come in multicolor.
3. Use an Instant water heater Switching to the instant water heater is another change you can make to reduce your bills and save energy. These water heaters last longer than traditional tank water heaters which makes them cost efficient in a way. Whenever you store hot water and do not use it, the water cools down, and you have to heat it again. Constant heating of storage water is a waste of money and energy. Instant water heaters deliver hot water on demand and have no storage tank. As no tank has to be kept on to heat the water, instant water heaters have no standby energy loss like traditional tank heaters. Switching to instant water heaters is an excellent option as they reduce energy cost by 25 percent.
4. Insulate your home well Insulating your home right can reduce the amount you will spend on heating and cooling. Most of the modern homes are well insulated. The loss of energy in households occurs mostly through windows. In this case, using double glazing can help retain the indoor heat. Usage of exterior shades or blinds can also help keep the indoors warm and soothing. If the doors are built well, they provide insulation. Also, making sure the doors are closed and windows are closed properly when the AC is on can help save electrical energy of your home.
4. Go Solar Going solar can minimize your power bill and is a massive home efficient upgrade. Solar power is a well-known solution for clean energy that reduces your carbon footprint and saves money. Solar panel systems can generate free power for your systems for 20 plus years but costly to install. Fortunately, there are also affordable ways to save solar power. Also, solar light is an effective means to reduce power consumption.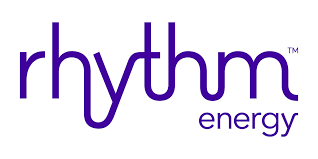 Read More:
Rhythm Energy
We're a Texas-based renewable energy company that's providing good energy to Texans, one 100% green-energy plan at a time. Energy that's good for your wallet. Good for your planet.
At Rhythm Energy, in addition to our 100% renewable electricity plans, we're providing a FREE, independent solar concierge service. We'll give you an honest, customized assessment to see if solar is a good move for your home. Let Rhythm's experts help you potentially save thousands by making sure you have the perfect solar system, installer, and quote. And be sure to check out our new solar calculator!
A Texas electricity company that cares about you.
Good energy matters in the world, especially when it comes to your electricity provider.
You know, that company in charge of delivering literal good energy.
And ever since forever, electricity providers have cared more about making money than making you stick around.
We started Rhythm to elevate your expectations of your electricity provider. We put all our energy into making yours better.
Our team of energy experts are working tirelessly behind the scenes dissecting data and developing technology to give you fair and transparent pricing, best-in-class customer care, and renewable & innovative products that provide customers with a near-five-star experience and make them feel more in control of their energy consumption.